If you love makeup and fashion, and you want to make a career out of it, then becoming a professional makeup artist is the way to go. As a professional makeup artist, you will need to have strong technical skills in order to create looks that are both fabulous and editorial-worthy. But beyond that, there are certain essential skills that will help set you apart from the rest and enable you to become a top-notch fashion makeup artist. Here are four essential skills that every successful fashion makeup artist must possess.
Essential skills for a successful career in fashion makeup
There are certain skills that every fashion makeup artist must possess in order to be successful in the industry. These skills include:
The ability to create a variety of looks. A good fashion makeup artist should be able to create any look that is requested, whether it is natural and understated or bold and dramatic.
An understanding of the latest trends. It is important for a makeup artist to be up-to-date on the latest trends in fashion and makeup to create looks that are both stylish and current.
The ability to work well under pressure. Fashion shows often have very tight schedules, so makeup artist needs to be able to work quickly and efficiently without compromising the quality of their work.
The ability to interact with clients. A makeup artist should be personable and able to put their clients at ease. This is especially important when dealing with high-profile clients who may be nervous about having their makeup done.
The ability to sell themselves and their work. A good makeup artists should be confident in their abilities and should be able to market themselves effectively to get new clients.
Secrets to breaking into the fashion industry as a makeup artist
As a makeup artist, you have the unique ability to help people feel their best and boost their confidence. But what if you're starting out in the industry? How can you break into this competitive field and make a name for yourself?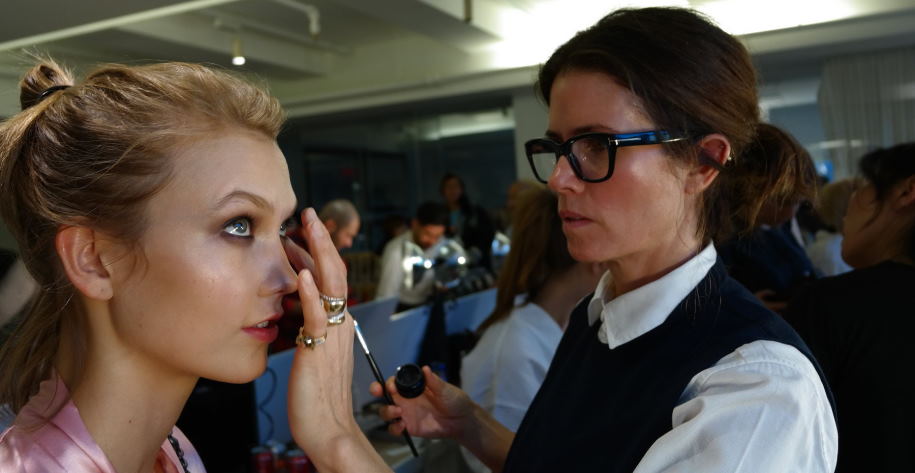 Here are some secrets to breaking into the fashion industry as a makeup artist:
Get educated. The first step to breaking into any industry is getting educated. And that starts with your portfolio. When it comes to your portfolio, quality is key. Make sure you have before and after shots of your work, close-ups, and full-body shots. This will give potential clients an idea of your range and skillset.
Start networking. It's not what you know, it's who you know. And that's especially true in the fashion industry. So start meeting people and getting your name out there. Attend industry events, meet other makeup artists, and introduce yourself to as many people as possible.
Get creative. When it comes to makeup, there are no rules. Be creative with your looks, and don't be afraid to experiment. This will help you stand out from other artists and make a lasting impression on clients.
Stay up-to-date. The fashion industry is constantly changing, so it's important to stay up-to-date on the latest trends. Follow your favorite brands and designers on social media, read industry news, and take note of what's popular. This will help you create looks that are in demand and keep your clients happy.
Be professional. When you're just starting, it's important to be professional at all times. This includes being on time for appointments, being prepared for your shoots, and having a positive attitude. Remember, first impressions matter, so make sure you're always putting your best foot forward.
By following these secrets, you'll be on your way to breaking into the fashion industry as a makeup artist in no time!